Case Studies
Dive into my diverse range of projects, showcasing my expertise in software development, design, and dedication to delivering exceptional results.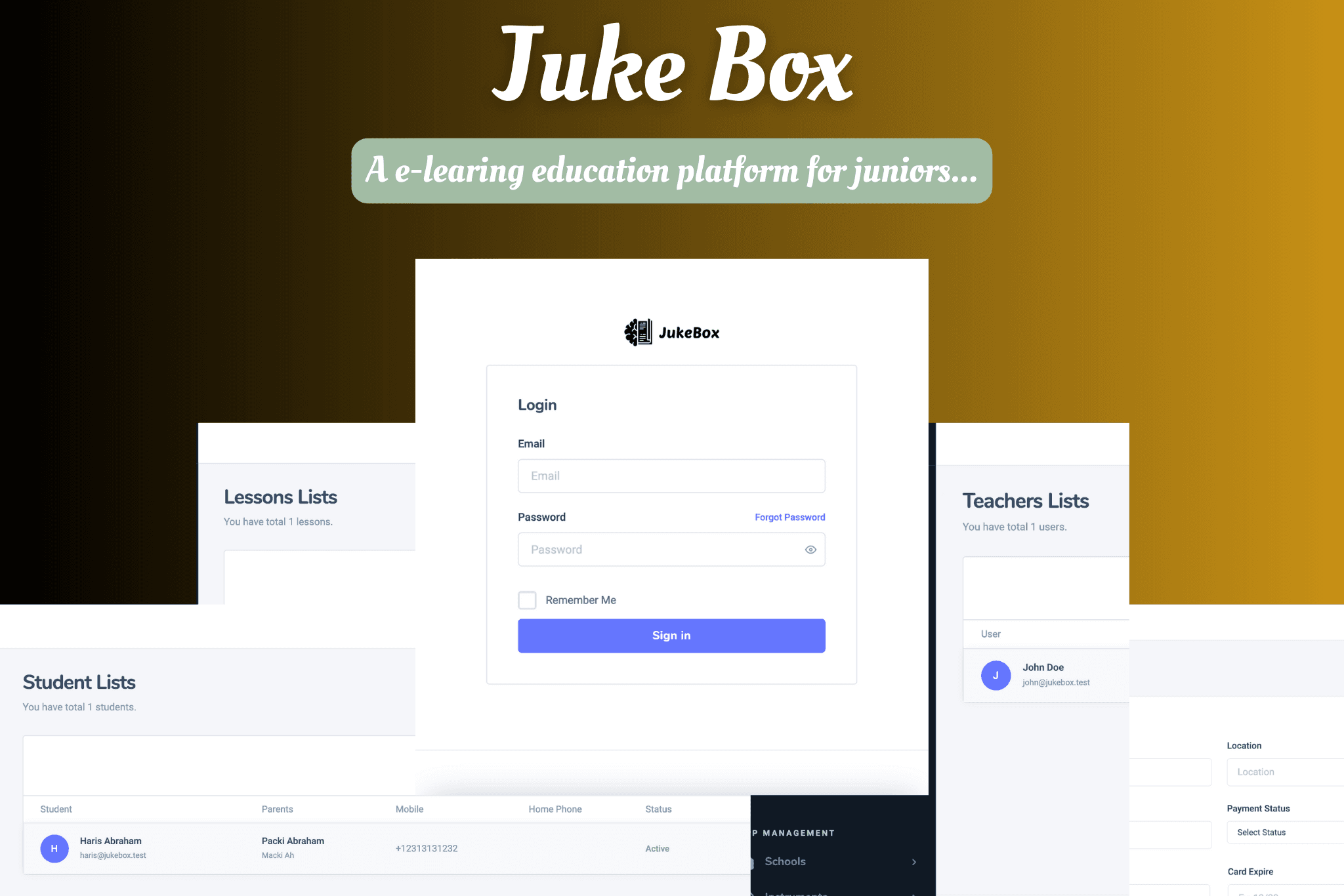 Juke Box
Juke Box is a Learning platform for students, This platform helps students to learn their lessons in a fun way. It also helps teachers to create their own courses and sell them.
View Case study
Subscribe to my newsletter
Join 100+ developers and get creative site breakdowns, design musings and tips every Monday.