Case Studies
Dive into my diverse range of projects, showcasing my expertise in software development, design, and dedication to delivering exceptional results.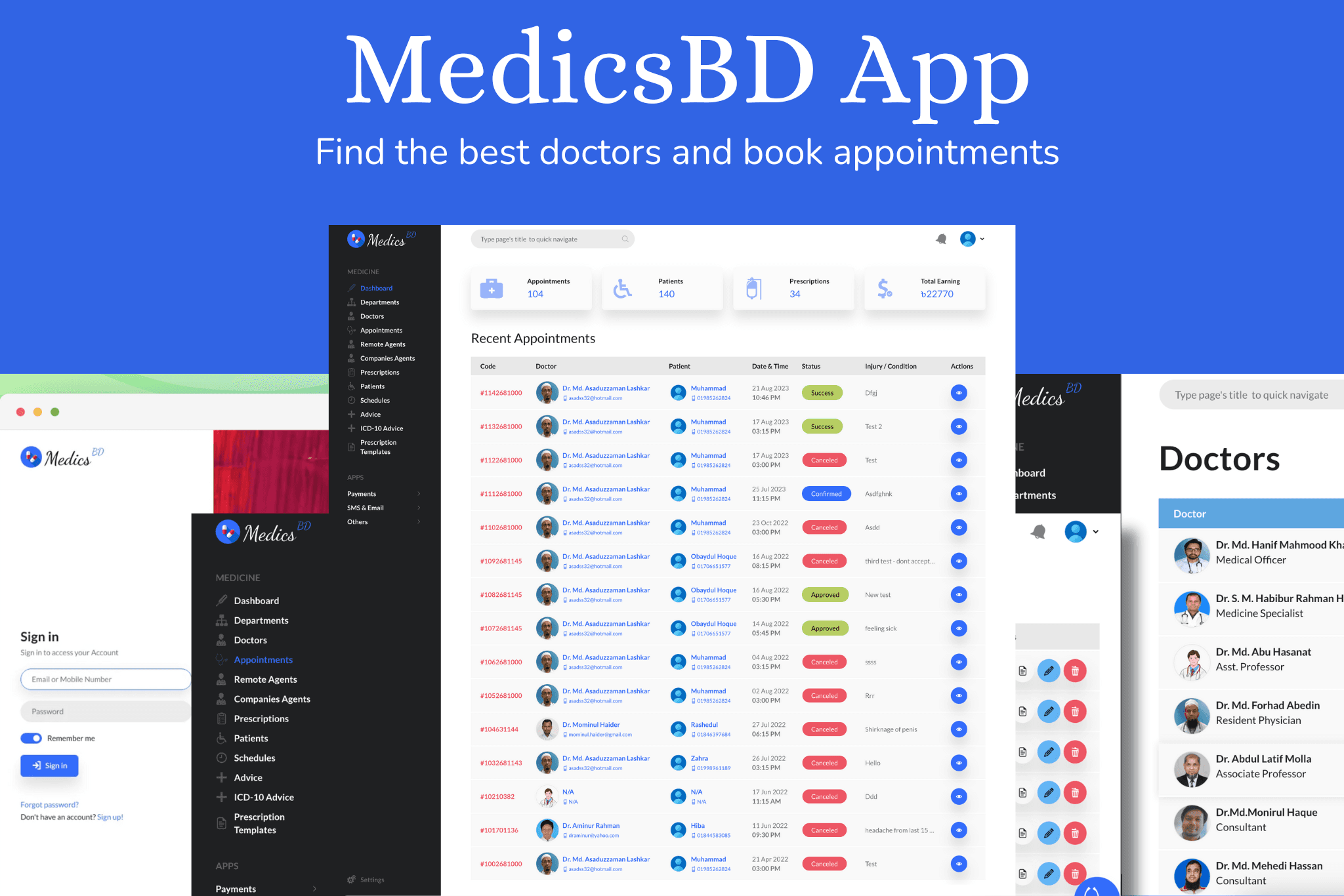 MedcisBD App
MedicsBD is a medical app that helps you to find the best doctors and book appointments. It also helps you to find the best hospitals and clinics nearby.
View Case study
Subscribe to my newsletter
Join 100+ developers and get creative site breakdowns, design musings and tips every Monday.